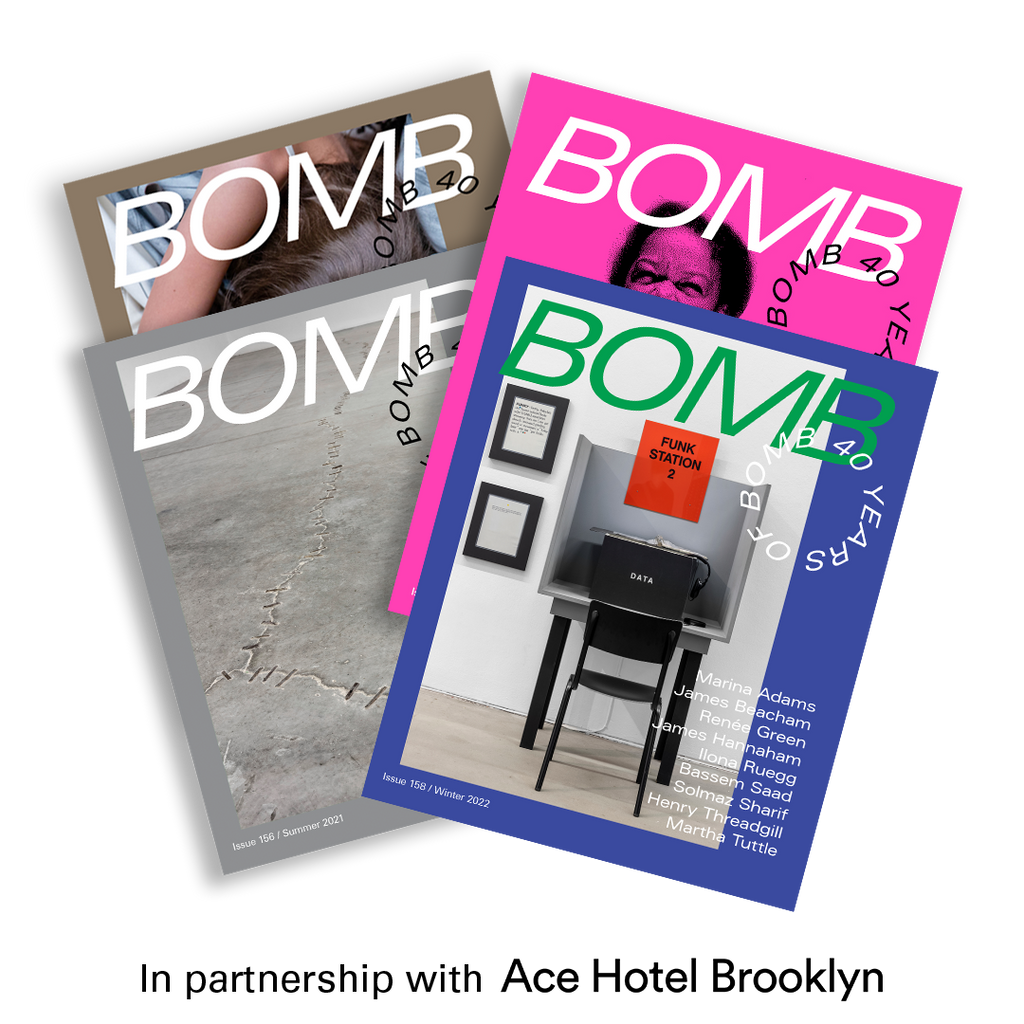 BOMB x Ace Hotel Brooklyn Subscription Exclusive
$22.40 $28.00
A 20%-off subscription discount limited to Ace Hotel Brooklyn guests and ANALOG/DIALOG attendees.

BOMB and Ace Hotel Brooklyn have partnered to present ANALOG/DIALOG, a new event series featuring intimate performances and artists in conversation.

Each month, ANALOG/DIALOG invites a pair of artists to explore the boundary between process and practice at Ace Hotel's new Brooklyn location.  
BOMB is offering all hotel guests and ANALOG/DIALOG attendees a special discount for a one-year subscription to BOMB's quarterly print magazine. That's a whole year of inspiration for less than $6 per issue delivered right to your doorstep.