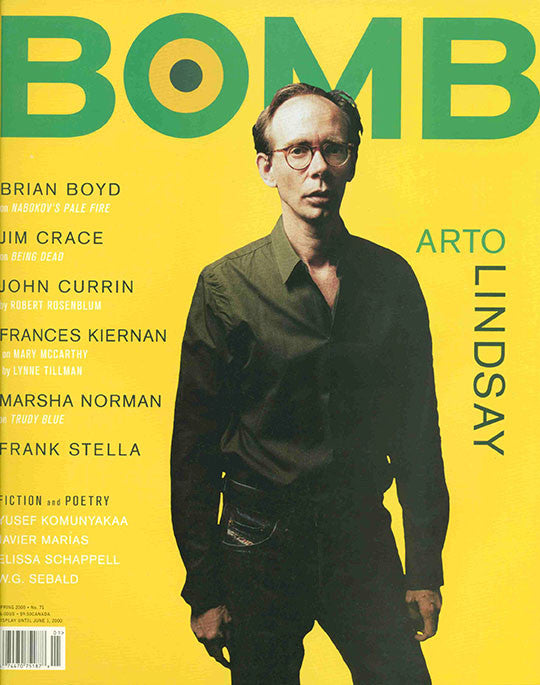 BOMB 71
$30.00
Interviews
Frank Stella by Saul Ostrow.
John Currin by Robert Rosenblum.
Jim Crace by Minna Proctor.
Frances Kiernan by Lynne Tillman.
Brian Boyd by Thomas Bolt.
Marsha Norman by April Gornik. 
Arto Lindsay by David Krasnow.
Artists on Artists
Essays on Beatrice Caracciolo by George Negroponte, Al Souza by Suzan Sherman, and Joanne Greenbaum by Mary Heilmann.
First Proof
Fiction and poetry by Robert Chute, Javier Marias, Matthew Sharpe, Diann Blakely, Elissa Schappell, W.G. Sebald, David Means, and Yusef Komunyakaa.