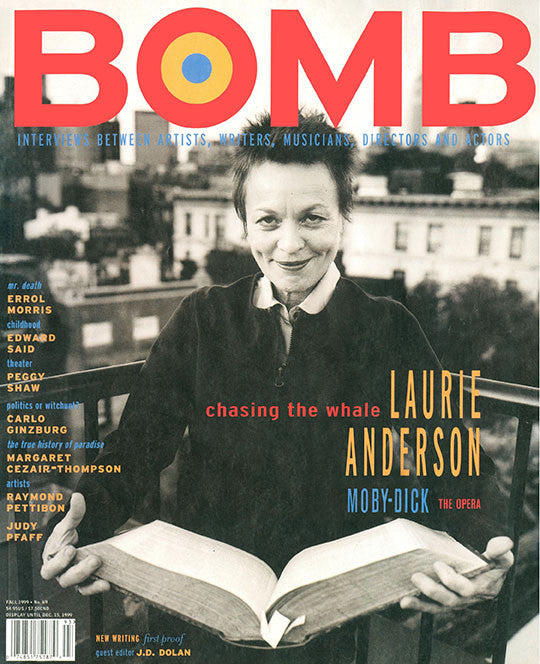 BOMB 69 / Fall 1999
$30.00
Interviews  
Errol Morris by Margot Livesey.
Peggy Shaw by Craig Lucas.
Laurie Anderson by Clifford Ross.
Carlo Ginzburg by Archie Rand.
Raymond Pettibon by Grady Turner.
Judy Pfaff by Mimi Thompson.
Mellisa Marks by Betsy Sussler.
Edward Said by Phillip Lopate.
Margaret Cezair-Thompson by Randall Kenan.
First Proof
Fiction and poetry by Lydia Davis, Stuart Dybek, Edward Galeano, Ben Marcus, Brooks Haxton, Belle Waring, Rebecca Wolff, and Jorge Luis Borges.