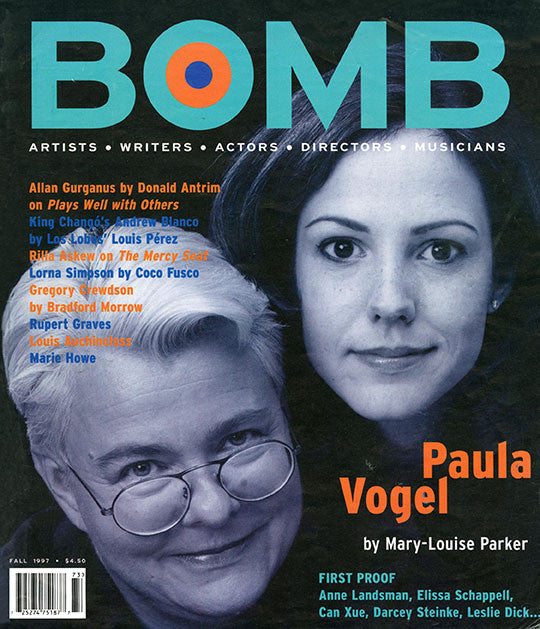 BOMB 61 / Fall 1997
$30.00
Interviews
Gregory Crewdson by Bradford Morrow.
Lorna Simpson by Coco Fusco.
Allan Gurganus by Donald Antrim.
Louis Auchincloss by David Carrier.
Marie Howe by Victoria Redel. 
Rilla Askew by Betsy Sussler.
Rupert Graves by Nicole Burdette.
Andrew Blanco by Louis Perez.
Paula Vogel by Mary Louise Parker.
First Proof
Fiction and poetry by Can Xue, Not Vidal, Darcey Steinke, Leslie Dick, Anne Landsman, Guy Gallo, Atar Hadari and Jeffrey Eugenides.
Artwork by Amy Jenkins, Emil Lucas, Jesus Saves, Elissa Schappell and Walton Ford.