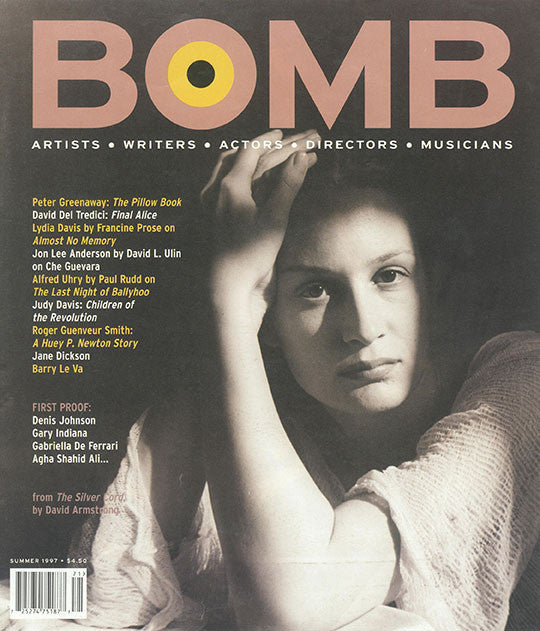 BOMB 60 / Summer 1997
$30.00
Interviews
Barry Le Va by Saul Ostrow.
Jane Dickson by Sylvere Lotringer.
John Lee Anderson by David L. Ulin.
Lydia Davis by Francine Prose.
Judy Davis by Liza Bear.
Peter Greenaway by Lawrence Chua.
Roger Guenveur Smith by Coco Fusco.
David Del Tredici by J.D. Dolan.
Alfred Uhry by Paul Rudd.
David Armstrong by Nan Goldin.
First Proof
Fiction and poetry by Gabriella De Ferrari, Denis Johnson, Gigi Marks, Agha Shahid Ali, Mimi Thompson, Steven Henry Madoff, Mark Jude Poirier, Roberto Juarez, Gary Indiana, Kathleen White and Roberta Allen.
Artwork by Sharon Horvarth, Mark Robbins, Marcia Lyons, Jeanne Dunning and Mark Strand.