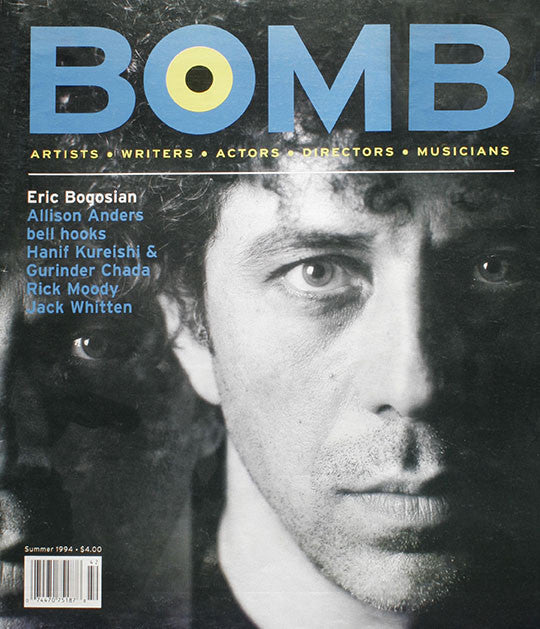 BOMB 48 / Summer 1994
$0.00
Interviews

Michel Auder by Carole Ann Klonarides.
Keith Antar Mason by Coco Fusco.
Allison Anders by Bette Gordon.
Dennis Cooper by Benjamin Weissman.
bell hooks by Lawrence Chua.
Eric Bogosian by Betsy Sussler.
Jack Whitten by Kenneth Goldsmith.
Joel Thome by Suzanne McElfresh.
Hanif Kureishi & Gurinder Chada with Lawrence Chua.
Rick Moody by Jill Eisenstadt.
Writing by Sandra Cisneros, Linda Yablonsky, Caroline M. Sharp, Indran Amirthanayagam, Giannina Braschi, and Shelley Berc. Art by Stephen Westfall, Karin Davie, Aura Rosenberg, Jutta Koether, Peter Halley, Julia Scher, Joan Wallace, Lisa Beck, Sam Samore, Cady Noland, Steven Parrino, Lutz Bacher, and Lily Van der Stokker.