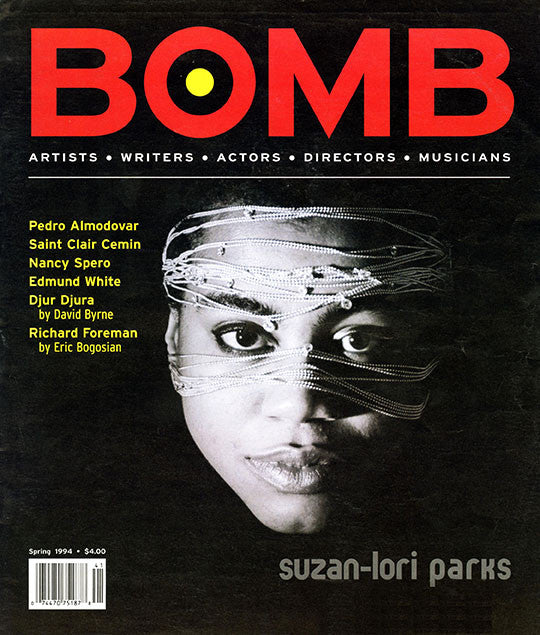 BOMB 47 / Spring 1994
$0.00
Interviews
Djur Djura by David Byrne.
Gregory Crane by Simon Lane.
Lili Taylor by Nicole Burdette.
Paul Beatty by Christian Haye.
Edmund White by Alain Kirili.
Richard Foreman by Eric Bogosian.
Robert Berry, Martha Rosler, and Nancy Spero by Marjorie Welish.
Suzan-Lori Parks by Han Ong.
St. Clair Cemin by Shirley Kaneda.
Pedro Almodovar by Ela Troyano.
Fiction and Poetry by Klauss Kertess, Vivian Heller, Sophie Cabot Black, Mark Solomon, Padgett Powell, and Beverly Lowry. Artwork by Jane Kaplowitz, Christian Schumann, Eva Lundsager, Glenn Ligon, Kim Dingle, and Richard Flexner.