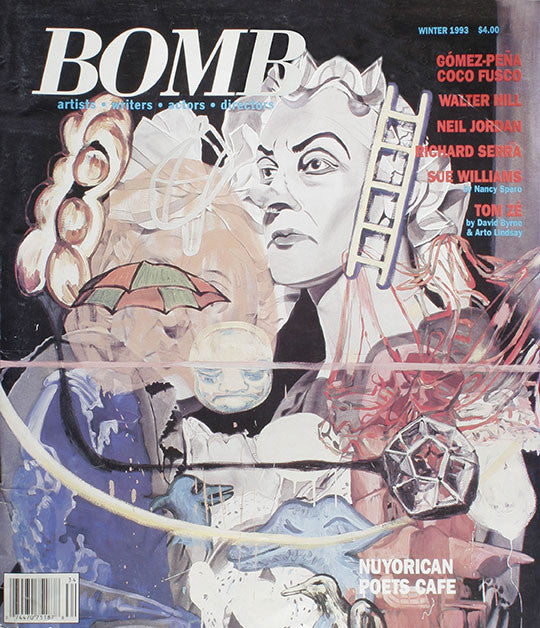 BOMB 42 / Winter 1992 - 93
$0.00
Interviews
Steve Buscemi by Quentin Tarantino.
Sarah Schulman by Milyoung Cho.
Ahora: Jeff Perrone by Robert Jaurrez.
Ralph Lee by Charlie Ahearn.
Sue Williams by Nancy Spero.
Neil Jordan by Lawrence Chua.
Coco Fusco and Guillermo Gomez Pena by Anna Johnson.
Richard Serra by David Seidner.
Tom Ze by David Byrne and Arto Lindsay.
Don Scardino by Michael O'Keefe.
Walter Hill by Larry Gross.
Fiction and Poetry by Kelvin Christopher James, Leslie Dick, Jill Eisenstadt, Dael Orlandersmith, Reg E. Gaines, Peter Spiro, Maggie Estep, Edwin Torres, Dana Bryant, Tracie Morris, and Mike Tyler.
Artwork by Tina Barney, Woman's Action Coalition, Kunie Sugiura, Sarah Rapson, Marilla Palmer, Dan Walsh, Scott Grodesky, Alix Lambert, Chuck Nanney, Thom Merrick, and Jennifer Sirey.