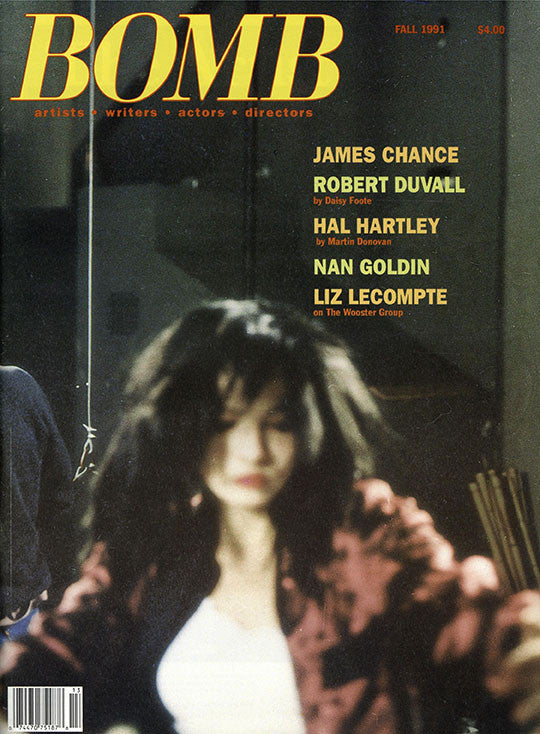 BOMB 37 / Fall 1991
$0.00
Interviews:
Nan Goldin by Stephen Westfall.
Hal Hartley by Martin Donovan.
Constance Congdon by Craig Gholson.
Liz LeCompte and the Wooster Group by Linda Jablonsky.
James White by Tod Wizon.
Robert Duvall by Daisy Foote.
Social Volition by Cora Cohen.
Jane Wilson by Mimi Thompson.
Louis Edwards by Ameena Meer.
Miami: Turistas/U Artists by Roerto Juarez and Cyn. Zarco.
P.M. Dawn by Lynn Geller.
Fiction & Poetry: April Bernard, Gary Indiana, Padgett Powell, Martha King, Guy Gallo, Bob Holman, Linda Bohe.
Artworks by: Bill Komoski, Jessica Stockholder, Shirley Kaneda, Michael Young, Raymond Pettibon, Peter Bellamy, Maurizo Pellegrin, Miyoshi Barosh, and Bastienne Schmidt.