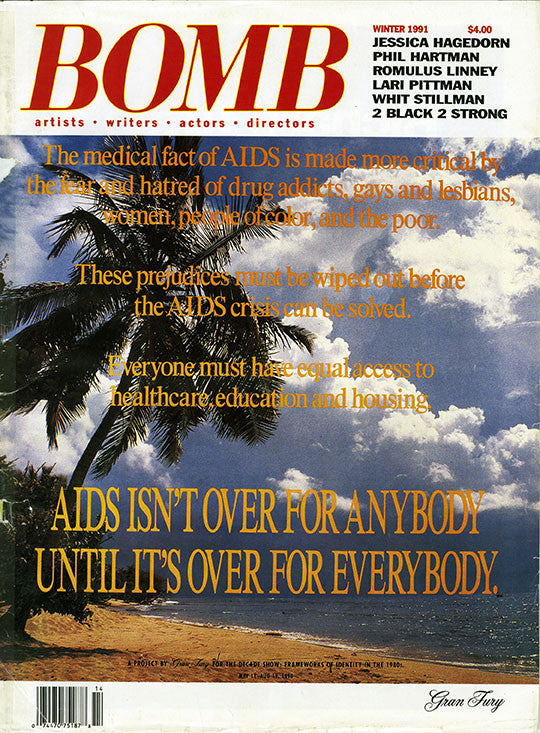 BOMB 34 / Winter 1990 - 91
$30.00
Interviews
Romulus Linney by Craig Gholson.
Whit Stillman by Betsy Sussler.
Jessica Hagedorn by Ameena Meer.
Lari Pittman by David Pagel.
2 Black 2 Strong by Lynn Geller.
Phil Hartman by Stanley Moss.
Gran Fury by Bob Grober.
Raul Ruiz by Carole Anne Klonarides.
Tod Wizon by Anne Bonney.
Terrance Simien by Richard Landry.
Yuri Lyubimov by Leonardo Shapiro.
Fiction & Poetry: Coleman Dowell, Marianna Wiggins, Gary Indiana, David Trinidad, Kelvin Christopher James, Charles Henri Ford, and Janet Hamill.
Artworks by: Sally Gall, Allen Frame, Susan Hiller, Masami Teroaka, Nayland Blake, Cndida Hofer, James Nares and David Rattray.