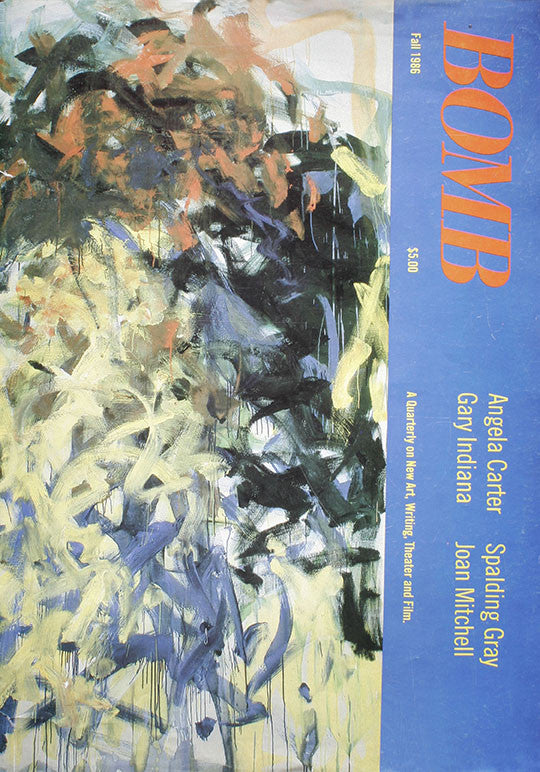 BOMB 17 / Fall 1986
$0.00
Interviews:
Joan Mitchell by Cora Cohen and Betsy Sussler.
Spalding Gray by Karry Kammer.
Angela Carter by Rosemary Carroll.
Demetry Bolchek and Rodion Zaveriyayev.
Essays on Leningrad by Lyn Hejinian and Jackie Ochs.
Fiction & Poetry by: Ruth Danon, Gary Indiana, Hal Foster, Terrence Sellers, Alison Armstrong, Lyn Hejinian, Viktor Krivulin, Elena Shvarts, Arkadii Dragomoshchenko, Dmitrii Volchek.
Art by: Cora Cohen, Donald McLaughlin, Rebecca Purdum, Barbara Ess, Louise Fishman, Bill Komoski, Todd Watts, Michael Young, Stephen Mueller, Mary Heilmann, Michael Zwack, Carl Palazzo, Terry Winters, Stephanie Sanchez, Cristoph Scharff, Jacki Ochs, Sergei Bugayev.