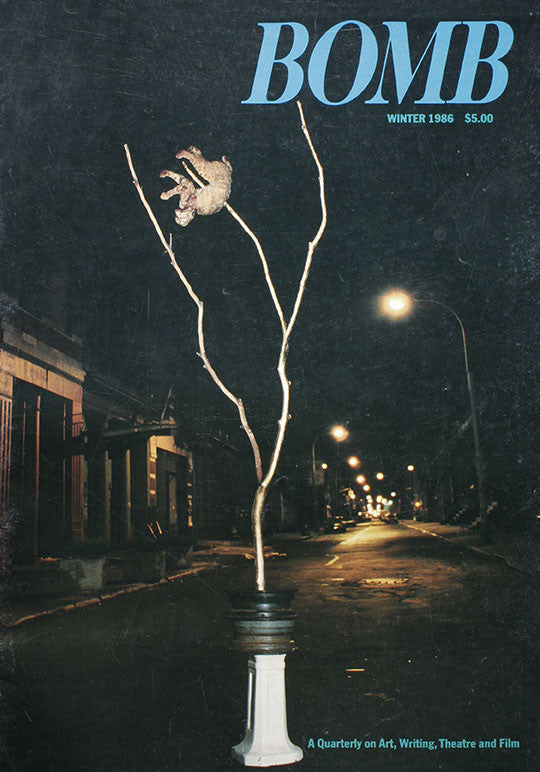 BOMB 14 / Winter 1985 - 86
$0.00
Interviews
Roy Lichtenstein by April Bernard and Mimi Thompson.
Jackie Winsor by Craig Gholson.
Fiction & Poetry by Anthony Phelps, Gelix Morrisseau-LeRoy, George Castera, Dawad Philip, Andrew Beddoe, Nancy Morejon, Pedro Mir, Liliana Ramos Collado, Mutabaruka, Janet Hamill, Kathy Acker, Patrick McGrath, Edouard Roditi.
Art by Sarah Charlesworth, Francesco Clemente, Ann McCoy, Stephen Hale, Yves Oppenheim, Greco-Roman Sculptures, Susan Unterberg, Mssrs. McDermott & McGough, David McDermott & Peter McGough, Roberto Juarez, Peter Drake, Carl Apfelschnitt, Tom Drahos, Kate Simon, Mark DeMuro, Suzanne Joelson, Ophrah Shemesh, Virgil Thomson and Maurice Grosser, Dan Asher, George Condo.