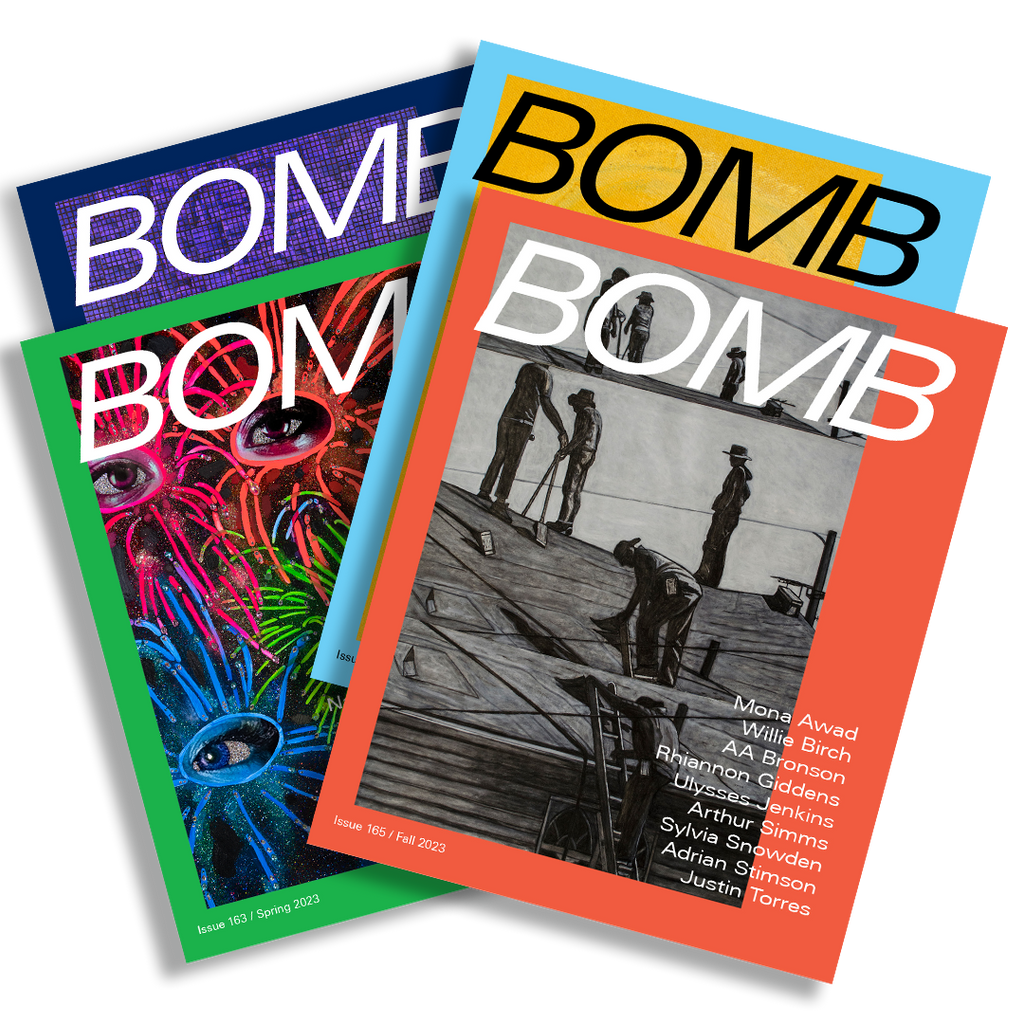 Subscribe
$15.00 $32.00
Subscribe or renew your subscription to BOMB today for nearly 50% off the cover price!

All discounts are added at checkout. Please proceed to checkout to see the final price of your subscription. 

Since 1981, BOMB has been the gold-standard for conversations between artists of all disciplines, and every issue includes these in-depth interviews as well as Editors' Choice, our selection of short criticism, and the best in cutting-edge literature, highlighting the most innovative in short fiction and poetry. 
This subscription includes a digital edition of the print quarterly, delivered in PDF, MOBI, & EPUB format.
For subscribers who are renewing, we've got you covered. Your BOMB subscription will pick up exactly where you left off. 
Thank you for subscribing to BOMB. 

Note for international subscribers: All new international print subscriptions start with the subsequent issue of BOMB, not the current. Please expect up to 90 days for delivery of your first print issue.