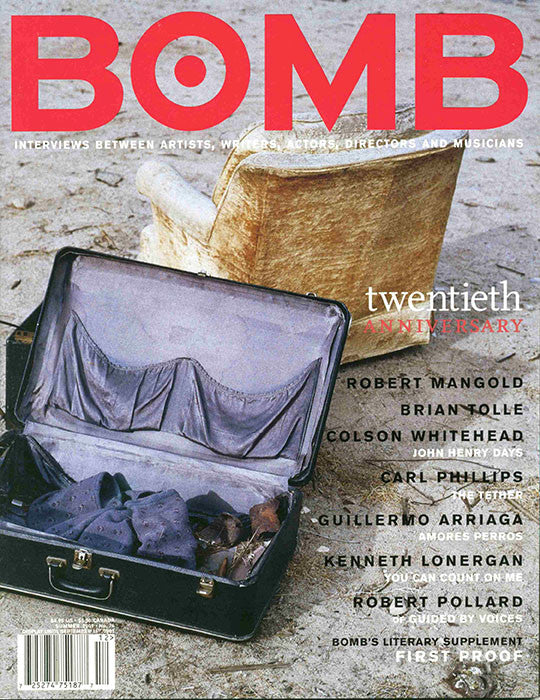 BOMB 76
$30.00
Interviews

Robert Mangold by Shirley Kaneda.
Brian Tolle by William R. Kaizen.
Robert Pollard by Mike McGonical.
Carl Phillips by Nick Flynn.
Colson Whitehead by Suzan Sherman.
Kenneth Lonergan by Rachel Kushner.
Guillermo Arriaga by Jose Manuel Prieto.
Artists on Artists
Essays on William Eggleston by Rachel Kushner, Inka Essenhigh by Ross Bleckner, Shahzia Sikander by David Hunt, Thomas Shannon by Mimi Thompson, and Zaha Hadid by Cheryl Kaplan.
First Proof
Fiction & Poetry by Fernando Vallejo, Lucio Pozzi, Arther Bradford, Nick Flynn, Joanne Jacobson, Willie Perdomo, Anna Moschovakis, Tom Bissell, and John Rybicki.